LowPressure™ [Skateboard and Artistic Collective] 
LowPressure Crew Portrait


[by Mario Kreb]
LowPressure™ Identity, Brandbook and Guideline


[CasaTrezeStudio]
Brand Identity Designer, Apparel Designer, Art Director and Creative Concept Consultant
[Castro "Punk" Pizzano]


Assistant Art Director, Creative Strategy Consultant
[Rafão VM]


Photographers
[Gabriel "Peralta" Franco, Castro "Punk" Pizzano and Ira Drone]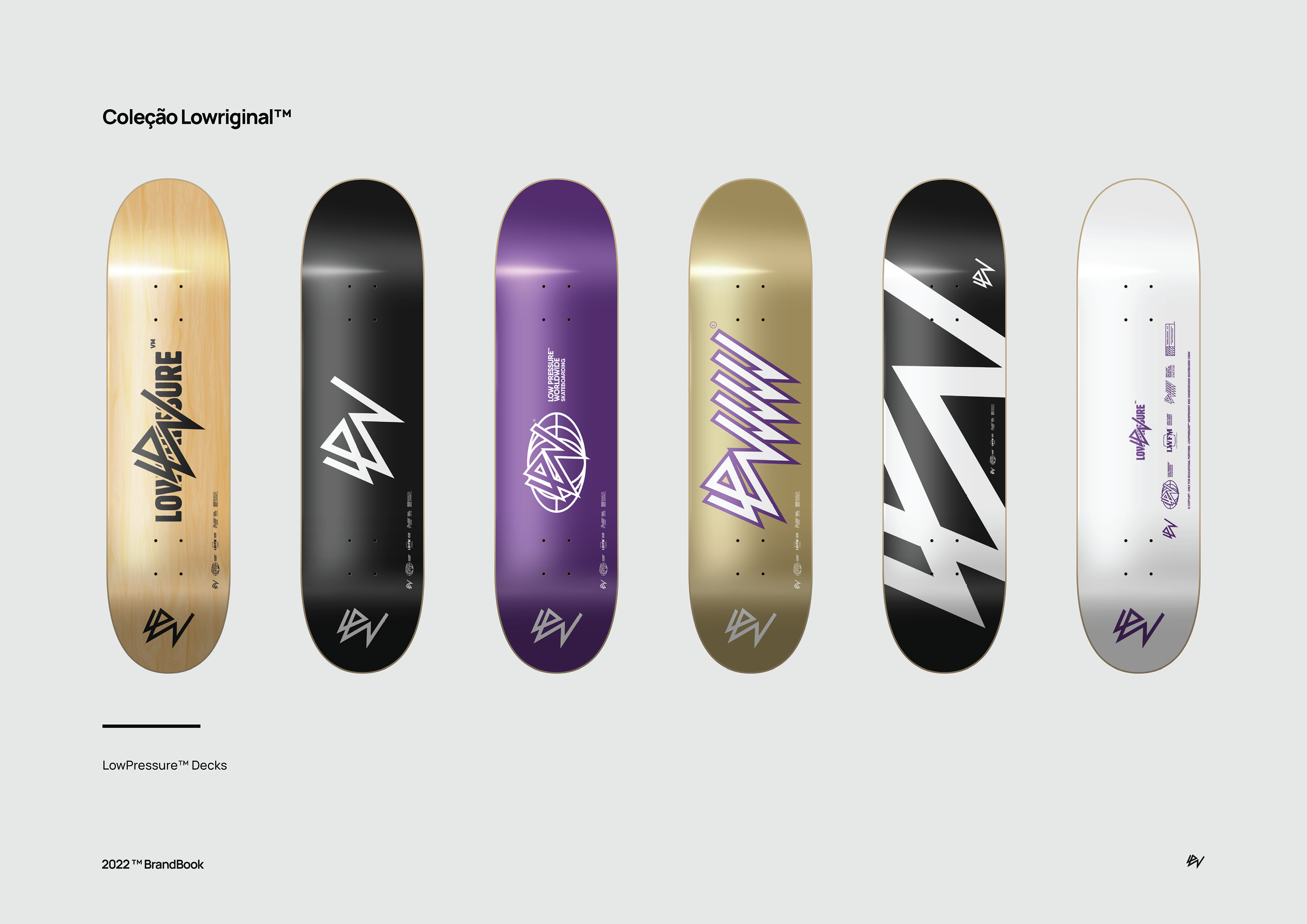 Youtube Skateboard Interview 


[by Xapa Driver on Fel and Mug's Black Media]
LowMovie
™
 - The First LowPressure
™
FullMovie 


[by LowPressure Crew]
LowMovie™ - The Trailer a.k.a Lowbyrinth™ 
[by LowPressure Crew]
Director, Skate VideoMaker and Editor
[Rafão VM]
Co-Director, Cinematic VideoMaker, Editor, Designer, Motion Grapher, Colorist and Post-Producer
[Castro "Punk" Pizzano]
Audio Producer, BeatMaker, SFX, Mix and Masterer
[Dan "Non-Grata" Guinski]
Composer, Singer and Instrumentalist
[Raphael Carvalho "Relvi"]
LowMovie™ Identity, Brandbook and Guideline


[CasaTrezeStudio]
Movie Identity Designer, Graphic Designer, Art Director and Creative Concept Consultant
[Castro "Punk" Pizzano]
Assistant Art Director, Creative Strategy Consultant
[Rafão VM]

Creative Content Consultant
[Caio Metri "Kibe"]
LowMovie™ - Teaser #01 a.k.a Eye Of Horus
[by LowPressure Crew]
Director, Skate VideoMaker and Editor
[Rafão VM]
Co-Director, Designer, Motion Grapher, Colorist and Post-Producer
[Castro "Punk" Pizzano]
Audio Producer, BeatMaker, SFX, Mix and Masterer
[Dan "Non-Grata" Guinski]
LowMovie™ - Teaser #02 a.k.a Ishtar Star
[by LowPressure Crew]
Director, Skate VideoMaker and Editor
[Rafão VM]
Co-Director, Designer, Motion Grapher, Colorist and Post-Producer
[Castro "Punk" Pizzano]
Audio Producer, BeatMaker, SFX, Mix and Masterer
[Dan "Non-Grata" Guinski]
LowMovie™ - Teaser #03 a.k.a Star Of Lakshmi
[by LowPressure Crew]
Director, Skate VideoMaker and Editor
[Rafão VM]
Co-Director, Designer, Motion Grapher, Colorist and Post-Producer
[Castro "Punk" Pizzano]
Audio Producer, BeatMaker, SFX, Mix and Masterer
[Dan "Non-Grata" Guinski]
LowMovie™ - Teaser #04 a.k.a The Chaos
[by LowPressure Crew]
Director, Skate VideoMaker and Editor
[Rafão VM]
Co-Director, Designer, Motion Grapher, Colorist and Post-Producer
[Castro "Punk" Pizzano]
Audio Producer, BeatMaker, SFX, Mix and Masterer
[Dan "Non-Grata" Guinski]
LowMovie™ - Teaser #05 a.k.a Labyrinth
[by LowPressure Crew]
Director, Skate VideoMaker and Editor
[Rafão VM]
Co-Director, Designer, Motion Grapher, Colorist and Post-Producer
[Castro "Punk" Pizzano]
Audio Producer, BeatMaker, SFX, Mix and Masterer
[Dan "Non-Grata" Guinski]
LowMovie™ - Teaser #06 a.k.a The Rat
[by LowPressure Crew]
Director, Skate VideoMaker and Editor
[Rafão VM]
Co-Director, Designer, Motion Grapher, Colorist and Post-Producer
[Castro "Punk" Pizzano]
Audio Producer, BeatMaker, SFX, Mix and Masterer
[Dan "Non-Grata" Guinski]
LowMovie™ - Motion Graphics and VFX
Designer, Motion Grapher, Colorist and Post-Producer
[Castro "Punk" Pizzano]
LowMovie™ -

Original Motion Picture Soundtrack
Audio Producer, BeatMaker, SFX, Mix and Masterer
[Dan "Non-Grata" Guinski]
Graphic Designer
[Castro "Punk" Pizzano]
LowMovie™ -

Like Rats on Hostile Paths Soundtrack
Audio Producer, BeatMaker, SFX, Mix and Masterer
[Dan "Non-Grata" Guinski]
Composer, Singer and Instrumentalist
[Raphael Carvalho "Relvi"]
Graphic Designer
[Castro "Punk" Pizzano]
LowMovie™ -

LowZine ArtWork
[by LowPressure Crew]
Editorial and Production
[Black Media]
Curating
[Rafão VM and Caio Metri "Kibe"]
Interview and Content
[Fel and Mug on Black Media]
Graphic Designer and Prepress Technician
[Castro "Punk" Pizzano]
Photographers
[Gabriel "Peralta" Franco, Rafão VM, Caio Metri "Kibe", Dan "Non-Grata" Guinski, Castro "Punk" Pizzano and Mario Kreb]
Cutters
[Leo Castro "LC", Arthur Cercal "Cercal", Augusto Akio "Japinha", Caio Metri "Kibe" and Umbelino]
Mounters
[Rafão VM, Caio Metri "Kibe"and Leo Castro "LC"]
LowMovie™ -

Still Photography
Cinematic Footage Director
[Castro "Punk" Pizzano]
Skate Footage Director
[Rafão VM]
Lights and Production
[Dan "Non-Grata" Guinski]
Audio Operator, Smoke and Production
[Raphael Carvalho "Relvi"]
LowMovie™ -

Life Experience Analogic Photography
Photographers
[Dan "Non-Grata" Guinski, Gabriel "Peralta" Franco, Caio Metri "Kibe" and Rafão VM]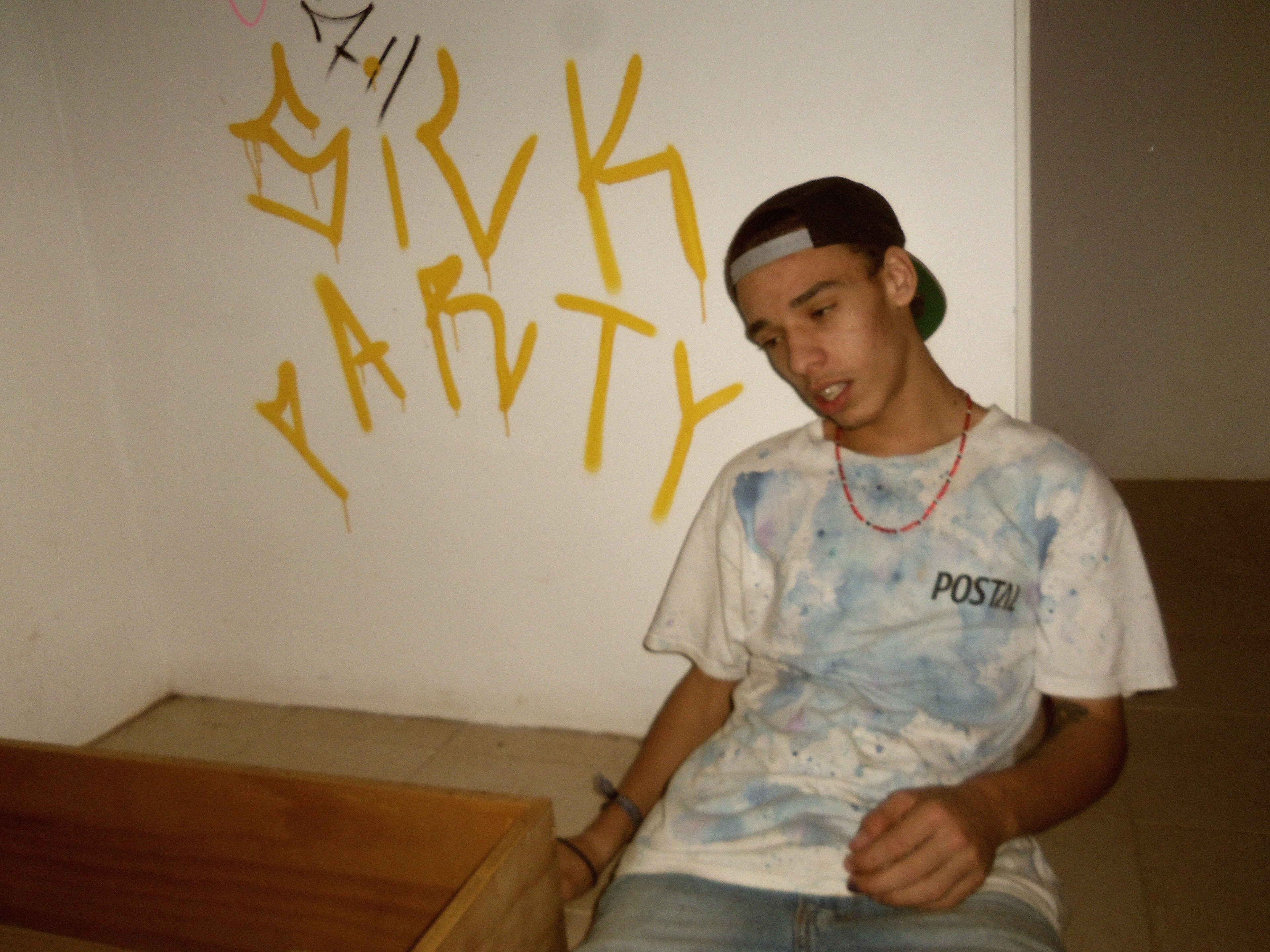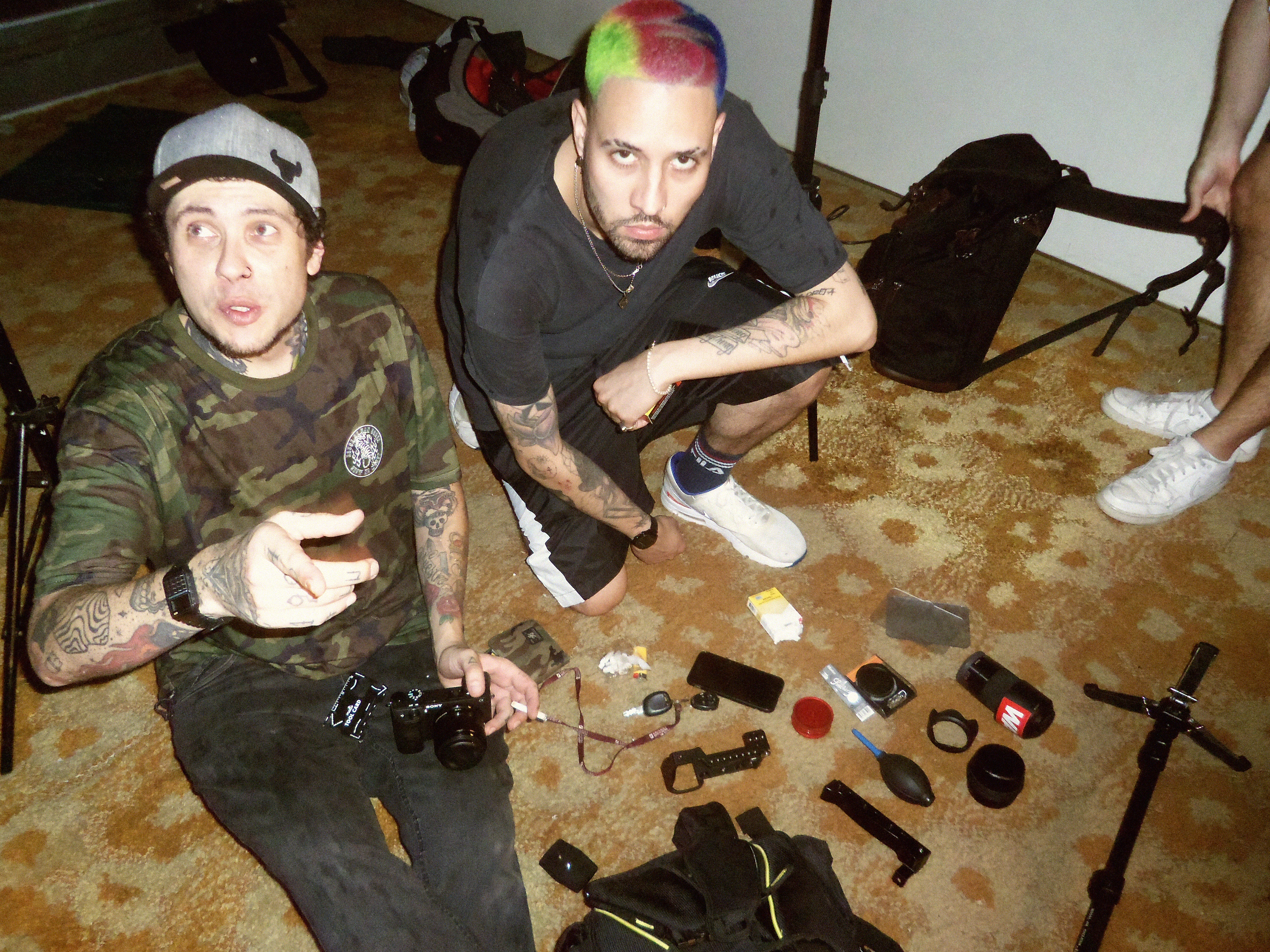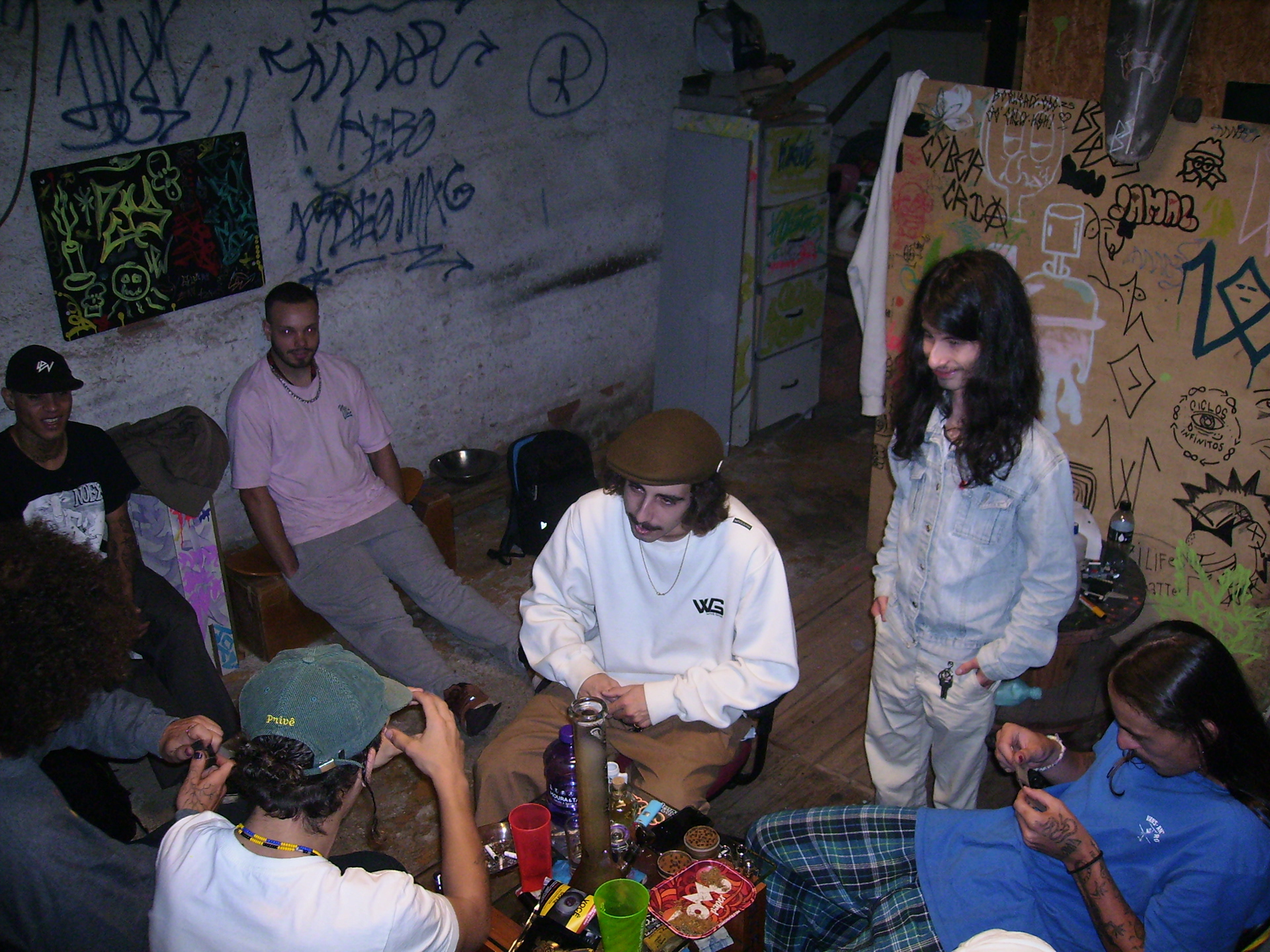 LowMovie™ -

Fine Art Photography and Expo
Photographer
[Gabriel "Peralta" Franco]
Youtube Premiére LowMovie™
[by Fel and Mug's on Black Media]
LowMovie™ -

Advertising Poster
Graphic Designer and Photographer
[Castro "Punk" Pizzano]
LowMovie™ - The FullVideo 
[by LowPressure Crew]
Cinematic scenes narrate the history of the VHS LowMovie™ legacy, from its creation to its presentation at the LowPremiére™. Along the way, thirteen skate video parts are presented at different spots, revealing the LowPressure™ crew in their experiences, forming a work produced in a completely authorial way, through unique video, design, and soundtracks. What society tries to sweep under the rug becomes an independent manifesto with the timeless punch in the stomach. True Skate.
Directed by Rafão VM and co-directed by Castro Pizzano "Punk"

Skaters: Arthur Cercal "Cercal", Augusto Akio "Japinha", Caio Metri "Kibe", Du Alvares "Ducas", Giovanni Fontanela "Anão", Hendrik Santos "TT", Leo Castro "L.C.", Lucas Ferreira "Ferris", Lucas Kovalski "Kovas", Luigi Cini "Lui", Miguel Oliveira "Jamal", Rafael Meyer "Syd", Introducing: Pedro Henrique "Punkinho" 
Videopart Director: Rafão VM 
Cinematic Director: Castro Pizzano "Punk" 
Skate Filmed and Edited by: Rafão VM 
Skate Photos by: Gabriel Franco "Peralta" 
Screenplay by: BFAM 
Cinematic Footage and Montage by: Castro Pizzano "Punk" and Rafão VM 
Concept Art, Design and VFX by: Castro Pizzano "Punk" 
Audio Production by: Dan Guinski "Non-Grata" and Raphael Carvalho "Relvi" 
Produced by: HUS™ StreetMedia Overall 
Soundtrack and Music Instrumentals by: Dan Guinski "Non-Grata" 
Soundtrack and Music Vocals by: Raphael Carvalho "Relvi" 
Special Thanks to: All Who Believed, The Underground Creative Culture, The labyrinth of life and Black Media 
Executive Production: Low™Filmes Home Video Entertainment 
Realized by: LowPressure Family 
A Film by: Low™Pressure "Like Rats on Hostile Paths" 


The Film/Concept - LowFilmes™ HomeVideo Entertainment
Based on the idea of the existence of principles that guide and organize all life and creation that structure the universe - according to the philosophy derived from Hermes Trismegistus - we created our own philosophy, born in skateboarding and the union of ideals and knowledge, seeking to iconically, mystically, and culturally translate it into icons inspired by sacred geometry and used by different cultures, combining them and materializing our identity into an artistic and timeless project that is the LowMovie™, with its Lowbyrinth™ symbol - a labyrinth that is life, in its encounters, transformations, and accomplishments. A milestone in our lives, producing a collective work that determines the time and space shared with a common purpose. Through the spots of Curitiba since '19, the LowMovie™ is a Full Video, which has been built from the visions, experiences, and skills of each of the members of the creative collective LowPressure™ - a crew of skaters, videomakers, designers, photographers, and musicians - with their experiences and baggage synthesized into an independent and authorial project that seeks to reflect the universe they share in the streets and creative projects. This is the LowPressure™ Fam.